Physicians
Personalized Orthopedics of the Palm Beaches is comprised of board-certified and fellowship-trained orthopedic surgeons, physical therapists, interventional spine specialists, and physiatrist all under one roof. Our physicians utilize a team approach, as we believe this method of collaborating with other physicians who specialize in other fields, will give our patients the high-quality collaborative care that they need, in order to have a successful recovery.
Our physicians are dedicated to exploring a wide range of surgical and nonsurgical treatment options for patients suffering from chronic pain due to work and sports-related injuries and degenerative orthopedic conditions.
Regardless of what you are suffering from, the physicians at Personalized Orthopedics of the Palm Beaches can accurately evaluate, diagnose, and create a treatment and rehabilitation plan designed to cater to the patient's individual needs.
Our Physicians
Gregory M. Martin, MD
Dr. Gregory M. Martin (founder of Personalized Orthopedics of the Palm Beaches) is a board-certified orthopedic surgeon who specializes in hip and knee arthritis and other painful disorders. He has advanced fellowship training in reconstructive surgery of the hip and knee from Harvard Medical School. His five-year orthopaedic surgery residency was completed at Columbia University College of Physicians and Surgeons. He has learned from many of the pioneers in hip and knee replacement and was educated at several of the most prestigious hospitals in the country for joint replacement surgery (Boston: Brigham and Women's Hospital and New England Baptist Hospital. New York: Columbia-Presbyterian Medical Center). He received his Medical Doctorate Summa Cum Laude from the State University of New York and was inducted into Alpha Omega Alpha, the elite medical honor society. He earned his Bachelor of Science at the University of Miami, where he developed his love of the Florida lifestyle.
Although Dr. Martin has extensive training and experience with state of the art surgical options, he always recommends this as a last resort. He regularly treats patients with non-operative measures including medications, injections, physical therapy, bracing, and provides insight on nutritional supplements. When non-operative treatments fail, Dr. Martin discusses all available elective surgical options. He has extensive experience in less invasive hip and knee replacement (total and partial), arthroscopy, osteotomies, cartilage replacement and joint preserving surgery. He has special expertise in complex revision/failed total hip and knee surgery. His current focus and research interest is in "fast-recovery" hip and knee replacement.
He has presented and taught at national meetings and has authored numerous publications and book chapters on hip and knee replacement. He is a member of the American Academy of Orthopaedic Surgeons and a Diplomate of the American Board of Orthopaedic Surgery. He is a member of the American Association of Hip and Knee Surgeons, a selective group of high volume joint replacement surgeons. He is currently Chief of Orthopedic Surgery at JFK Medical Center and is leading the development of a world-class joint replacement center. His mission is to be a caring, compassionate physician and surgeon and to provide successful outcomes for his patients.
You can view his personal website at: http://www.gregorymartinmd.com/
Click here to leave a review for Dr. Martin.
Joseph B. Chalal, MD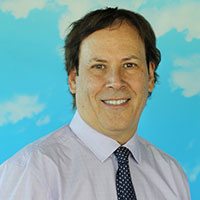 Dr. Joseph B. Chalal is a board-certified orthopedic surgeon and was founder of Preferred Orthopedics of the Palm Beaches. He specializes in sports medicine, and arthroscopic knee and shoulder surgery. After graduating from Lafayette College summa cum laude and Phi Beta Kappa, Dr. Chalal received his medical doctorate at the University of Pennsylvania School of Medicine. He graduated in 1982 as a member of the Alpha Omega Alpha Honor Medical Society. Following his general surgical internship and residency at Beth Israel Medical Center, he completed his orthopedic residency at Columbia Presbyterian Medical Center where he was the Annie C. Kane Fellow and Chief Resident. Dr. Chalal performed a sports medicine fellowship at North Sydney Sports Medicine Center.
Dr. Chalal continues to evaluate injuries suffered in athletic endeavors. You can be assured that all nonoperative means will be exhausted before surgical options are discussed, including PRP and stem cell treatments. Dr. Chalal offers state of the art arthroscopic surgery for most conditions that ultimately require surgical intervention.
Dr. Chalal has been practicing sports medicine in the Palm Beach area since 1988. He is presently an orthopedic consultant for the Miami City Ballet. Over the years, he was the former team physician for Palm Beach Community College, Wellington High School, and St. Andrews School. He is the past orthopedic consultant for the International Tennis Academy in Delray Beach, as well as the Miami Heat when they held their preseason practices in Palm Beach County.
Take Dr. Chalal's Patient Satisfaction Survey.
Jeffrey Press, MD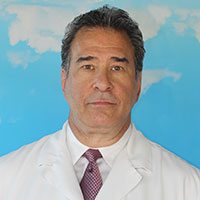 Dr. Jeffrey A. Press is a board-certified Orthopedic Surgeon who specializes in Sports Medicine, Joint Replacement & Reconstruction. His practice focuses on the conservative and surgical treatment of musculoskeletal disorders involving the shoulder, hip and knee in the adult and teenage populations. Dr. Press has been serving the South Florida region since 1994, and recently joined the practice in August of 2007.
Dr. Press received his undergraduate degree from the University of Pennsylvania, where he graduated with honors, including Phi Beta Kappa and Summa Cum Laude. He then graduated from the New York University School of Medicine, where he also graduated with honors and was inducted into the Alpha Omega Alpha medical honor society.
Dr. Press received his formal Orthopedic Surgical training at the prestigious Hospital for Joint Disease Orthopedic Institute in New York City. His training was completed with a Sports Medicine fellowship at the Temple University Institute for Sports Medicine. He is currently board certified by the American Board of Orthopedic Surgery and an active Fellow of the American Academy of Orthopedic Surgeons.
Dr. Press' philosophy emphasizes the conservative – i.e. nonoperative – approach to the treatment of various orthopedic injuries and conditions, including sports-related disorders, arthritis, and fractures. Surgical treatment is always reserved for patients who have failed conservative treatment or have no possibility of recovery without surgery. Dr. Press and his entire staff treat patients with the utmost compassion and respect, making each interaction as pleasant and comfortable as possible.
Click here to leave a review for Dr. Press.
Michael Baskin, MD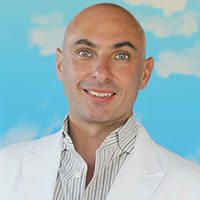 As a physiatrist, Dr. Michael Baskin specializes in diagnosis and non-surgical treatment of pain-related spinal disorders. He is board certified in Physical Medicine and Rehabilitation (PM&R) as well as interventional pain management since 2004 and uses his comprehensive spine and musculoskeletal training to determine the appropriate line of treatment for a variety of spinal conditions. Specializing in interventional spine, he is able to offer fluoroscopic spinal injection procedures to eliminate spine-related pain and restore normal activities and function.
Dr. Michael Baskin has been in practice for more than 13 years and ran a very busy academic practice at Mount Sinai medical center in Miami Beach where he was head of the international spine/pain program while maintaining his academic appointment as an associate professor at Florida international University school of medicine. Dr. Baskin has performed tens of thousands of spinal procedures to help patients recover from back and neck pain and get back to activity. His practice will serve as a referral center for general and complex non-surgical spinal problems in the region.
Following his residency training in Physical Medicine and Rehabilitation he completed additional training in interventional spine and pain procedures making him an expert in cervical, thoracic and lumbar procedures as well as a leading expert in advanced neuromodulation, neurotomy, discography and intradiscal procedures. He is an expert in treating thoracic and lumbar compression fractures, performing kyphoplasty procedures that he performs in our in-office procedure suite.
Dr Baskin also provides care of non-spinal musculoskeletal disorders such as hip, shoulder, and elbow pain, as well as postoperative total knee arthroplasty pain.
Click here to leave a review for Dr. Baskin.
Eric K. Lee, MD
Dr. Eric K. Lee is a board-eligible orthopedic surgeon who specializes in hip and knee arthritis treatment and joint reconstruction. He pursued a specialized fellowship in advanced hip and knee replacement at the prestigious Harvard-affiliated Brigham and Women's Hospital, where some of today's major joint replacement advances were developed. He has training in less invasive techniques, full and partial replacements, robotics and custom implants. He trained in a five-year orthopedic surgery program at the University of Michigan during residency. Prior to that, he graduated from the University of Pennsylvania medical school, where he also completed a PhD in cancer biology and cellular signaling. Dr. Lee utilizes his dual physician-scientist training to approach clinical problem scientifically, while also listening and focusing on the patient's needs in order to truly practice the art of medicine.
Dr. Lee believes that optimal treatment of orthopedic conditions like hip and knee arthritis is predicated upon effective communication between the physician and patient. As such, he understands for most patients, surgical hip or knee replacement is a last resort, and will only proceed when both the patient and surgeon believe it is in the patient's best interest. Consistent with the philosophy of the Personalized Orthopedics Physicians, he adopts a conservative approach and delivers care in a manner that is safe, effective, and efficient. Ultimately, the therapeutic alignment that patients achieve with Dr. Lee involves patients understanding their diagnosis and treatment options, enabling them to act in their own best interests.
Click here to leave a review
Jennifer Tucker, MD
Dr. Jennifer Tucker is a Fellowship-trained and Board-Certified Orthopedic Hand and Upper Extremity surgeon. She completed most of her training at the University of Louisville; however, she completed her fellowship at the University of California -  Irvine as well as an additional traveling fellowship in Zurich, Switzerland.
Dr. Tucker believes that hand surgery is the ultimate combination of art and medicine. She trained with the forefathers of hand surgery and quickly learned to respect the complexity and beauty of our hands. Dr. Tucker also spent time learning microvascular techniques, complex shoulder reconstruction, and performing biomechanical research. Her exceptional training has provided her with innovative technical skill to provide high-quality care for our members.
Her practice focuses on conditions that affect the hands and upper extremities. We believe optimum outcomes are the result of an integrated health care team. Dr. Tucker will tailor your treatment and maximize your recovery to ensure YOU feel that YOUR treatment has been a success.
Working with patients that have physical limitations has provided her a foundation of gratitude, and she firmly believes that staying strong physically is integral in staying strong mentally. Physical or occupational therapy is oftentimes critical in restoring or maintaining strength in recovery. Dr. Tucker looks forward to becoming a part of your healthcare team.
Physician's Assistant Staff
William Ulrich, PA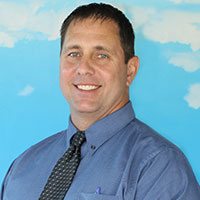 William (Bill) Ulrich graduated from the Touro College Physician Assistant Program in 2002 and received his bachelor's degree in Physician's Assistant Medicine. He also held a degree as an interventional radiological technologist prior to becoming a physician assistant.
Mr. Ulrich has over ten years of experience in the field of orthopedic surgery, with a special interest in hip and knee replacement. As a physician assistant, he is a State licensed health care provider who assumes an integral role in patient management, both in the office and operating room, under the supervision of Dr. Martin. Bill is a very experienced and valued member of the Preferred Orthopedics of the Palm Beaches professional health care team, dedicated to providing excellence in orthopedics.
To learn more about the physicians at Personalized Orthopedics of the Palm Beaches, call our office at (561) 733-5888 to request an appointment.